Up to now, China's car ownership has reached 140 million. Such a huge market demand will inevitably bring about a broad space for the development of auto parts companies. However, behind this is the hidden worry that foreign auto parts and auto parts will continue to erode.

From the development of the auto parts industry in recent years, it is easy to see that the trend of foreign capital infiltrating monopoly in the Chinese auto parts market has become increasingly clear, either directly building a factory or eating Chinese shares from a joint venture to a sole proprietorship. The "Good Show" is being staged by us.

Foreign monopoly has become a trend

It is not a single case that WABCO's acquisition of Shandong Weiming's equity in China transformed it into a sole proprietorship. In recent years, such incidents have occurred from time to time. For example, in 2010, Bosch Automotive Components (Nanjing) Co., Ltd. and the joint venture companies completed the equity conversion. The joint venture company became a wholly owned subsidiary of Bosch. In 2013, Remy International acquired a 49% stake in Remy Electric Hubei Co., Ltd., which is held by the Chinese company, to realize the joint venture company. Fully controlled and so on. This fully shows that the foreign investment "invasion" of the domestic auto parts market has changed the form, from the initial form of a joint venture into the Chinese market into a joint venture into a wholly-owned or directly owned form.

The reporter sorted out the sole proprietorships and joint ventures established by 10 foreign-funded enterprises in the country. It was found that the number of wholly-owned enterprises of Bosch, Delphi, Continental and Faurea in China has exceeded the number of joint ventures. At the same time, through interviews with reporters, we also found that everyone has reached a consensus on this: Joint venture companies that become sole proprietorship companies and directly establish sole proprietorship companies have become a trend for foreign investors to "invade" the domestic auto market.

Gu Yifan, secretary general of the brake committee of the China Automobile Industry Association, said: "Now in the auto parts industry, all profitable auto parts and components have this kind of situation. We must either invest in joint ventures or become sole proprietors in this direction. Turning profitable refers to those parts with rich profits, high technical requirements, and high-end value chains. Although we understand that this is eroding domestic auto parts companies, we are very helpless with this trend."

During the interview, a person from a self-owned brand vehicle company explained his views to reporters: "After years of joint ventures, China has slowly hollowed out its expertise in the management of technology, quality control, and team operations, and the value of the joint venture has become increasingly important. The weaker comes and the foreigner's localization experience matures, and there is no need for joint ventures. Therefore, joint ventures have become wholly owned.

Multi-factors caused the collapse of independent enterprises

It is not one party's fault that today's pre-wolf wolves have a tiger.

As Liu Houfu, general manager of Shandong Mingshui Auto Parts Co., Ltd. said, foreign investment in seeking joint ventures is a huge market in China. Once occupied the market and laid the industry's status, the Chinese side will have no use value, and will not really promote the Chinese automobile industry. Component technology upgrades and independent innovation. There may be some absolute, but it is an indisputable fact that there are few examples of joint ventures achieving win-win or Chinese profits.

Through the joint-venture approach of "saving the country through curves," domestic auto parts companies have also lost ground in the competition with foreign capital, and the positive battle has always surpassed them. We are all aware that domestic parts and components companies are not as good as foreign parts and components groups in terms of R&D and technology or production processes and management. Although the development of the automobile industry in China is booming, the key and core technologies of auto parts are in the hands of foreign investors. The development of independent brands is still struggling.

Chen Qisheng, executive vice president of Zhejiang Libang Axone Automotive Brake Systems Co., Ltd., told reporters: "With strong foreign investment, China's brakes are falling back. The real core is controlled by foreign capital. What I worry about most is that once the brakes are related to electronics and related With the combination of technology, many domestic brake companies are unable to stand up." Reporters believe that the domestic parts and components companies must have a stage for the development of the market, but currently there is no such opportunity. Branded vehicle companies show a state of numbness of foreign investment in the parts and components industry, and even directly indicate that they will not be able to provide opportunities for domestic parts and components companies because the use of domestic products requires long-term matching tests. Not only does it cost a lot of manpower and material resources, but after the match is successful, the car may face the risk of being eliminated. The cost is too high and there is no economic benefit.

All of these have led to the intensification of foreign investment "invasion", domestic parts and components companies have no parry, but also talk about how to grow.

The art of breaking lies in the cooperation of all parties

After the interview, the reporter's heart has been turbulent, not only for the domestic parts and components companies to "make a wedding dress for others," but also for the foreign investment in domestic parts and components companies to worry about the future development.

When talking about how to deal with the "invasion" of foreign capital, Gu Yifan said that there is no power to stop this trend. Because the auto parts industry does not attach importance to and limit the joint-venture ratio and sole proprietorship from the beginning. Although aware of the consequences and seriousness of this issue early on, the parts companies alone can not stop it. They need to be controlled by national policies or other means on a large scale, supporting local parts and components companies in all aspects, and enhancing the vitality of confrontation with foreign capital. .

The more the merrier. An auto parts and components company attaches great importance to the power of solidarity and believes that domestic auto parts companies should unite to form a joint effort to cope with foreign capital "invasion." "Strong dragons do not suppress the ground snakes," and so many auto parts companies in China will once form an unimaginable force.

Of course, this synergy is not only between auto parts companies, but also between whole vehicle companies and parts and components companies. The market is a stage for component companies to play, so vehicle companies need to provide opportunities for domestic component companies to cooperate. Only through cooperation between the zero and the zero and the entire zero will form mutual cooperation and common development. This joint effort can produce better results and it is only possible to break through the foreign capital.

Article original title: Auto parts foreign investment "invasion" upgrade

HBXG Bullzoer Part

HBXG Bulldozer Part Including HBXG bulldozer Undercarriage part , Engine part and Electrical part . Thesel bullodze is used in the used in the oil field, coal planting, environment system and sloppy area etc. Xuanhua Construction Machinery as HBXG , The pioneer of the Earth moving bulldozer manufactures in China .

1. HBXG bulldozer Model

TS160-3, SD7NLGP, SD9 ,SD8N, SD7K, SD6N, SD7N Series Buldozer

2. HBXG bulldozer undercarriage spare parts SD9 bulldozer Running System Including Platform frame, supporting heavy wheel (single, double), supporting wheel, guiding wheel, tightening mechanism, track assembly. The crawler assembly supports the weight of the whole bulldozer and determines the ground specific pressure to ensure the attachment performance of the bulldozer.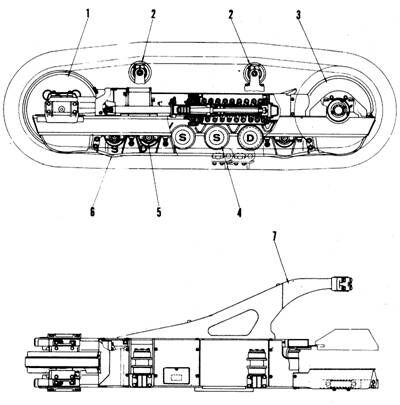 3. HEBEI XUANGONG HBXG bulldozer Use Engines Type

TS160-3 Weichai WP10G178E355 131KW Engine

SD7NLGP Cummins NT855-C280S10/Weichai WD12G250E302 185KW Engine

SD9 Cummins KTA19-C525 316KW Engine

SD8N Cummins NTA855-C360S10 257KW Engine

SD7K Weichai WP12G250E302 185KW Engine

SD6N Cummins QSL8.9 Tier3 126KW Engine

SD7N Cummins NT855-C280S10/Weichai WD12G250E302 185KW Engine




HBXG Bulldozer Part,HBXG SD7 Bulldozer,Bulldozer Spare Parts,HBXG Bulldozer

Jining Kunpeng Construction Machinery Equipment Co., Ltd , http://www.excavatorenginepart.com